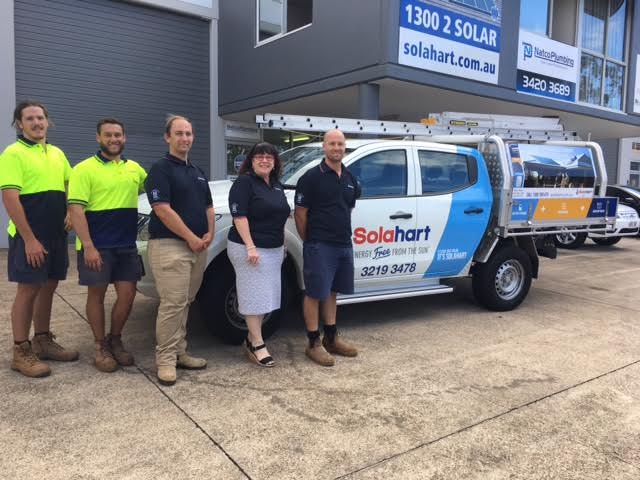 How we started the Solahart Journey!
Rhys Lowis and his brother Nathan have been installing Solar products for many years, first for other companies then for themselves. After installing many different brands of Solar, Rhys and Nathan bought the Solahart dealership in 2011 because they knew the quality and durability of Solahart products.
Rhys and Nathan both live locally with their young families, who they enjoy teaching the values of sustainability.  Both Rhys and Nathan have installed solar panels and a solar hot water system, as they firmly believe in the products.
Solahart Brisbane provide our customers with market leading product and the best quality sales, installation and service available.
We have a dedicated team to install and service your solar power, hot water and Batteries from south of the city to Thorneside.
Contact us today on 07 3153 7017 to speak to your local Brisbane Inner South Solahart Expert to request a free solar assessment on your home.
A Brilliant Past. An Even Brighter Future!
In 1953, SW Hart and Co., a pioneering plumbing company based in Perth, decided that the sun was the best energy source to heat water in Western Australian homes. As a result, solar hot water in Australia was born and Solahart geared up for expansion.
Since then we've built a reputation as a world leader in solar innovation and technology and invested millions of dollars into R&D and manufacturing. We've also installed over one million systems in over 70 countries around the world. We're at Everest Base Camp and Antarctica. Even Nelson Mandela's South African home had a Solahart system installed on the roof.
Today, after more than 60 years as Australia's free energy experts, we're set to turn our brilliant past into an even brighter future.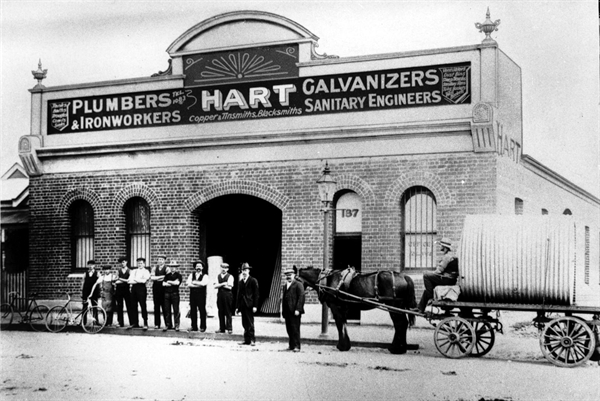 Solahart Brisbane Inner South - Our Continuous Improvement Research
One of the keys to our success over the years has been the relentless pursuit of innovation. Our research capabilities and our solar testing laboratory are recognised internationally as Australia's finest. We have developed a 'Centre of Excellence' approach for advanced technologies with an enviable Research & Development team across our manufacturing locations committed to developing the next generation of solar water heaters and assessing the latest solar energy technologies. One thing is certain as we move forward to the future of solar – each generation of solar products we offer will be fundamentally better than the last and meet our own stringent standards of quality and performance.
Contact us today!